The bathroom is one of the most important rooms in your home, but it is often overlooked when it comes to remodeling. Bathroom remodeling can transform an outdated and cramped bathroom into an oasis of relaxation. From function to style, there are countless ideas out there for how you can make your bathroom a space that you love and that serves your needs. In this blog post, we will explore some of the best bathroom remodeling ideas so that you can create a space that is both comfortable and beautiful. Read on to learn more about how you can turn your tired old bathroom into something special!
The Most Important Aspect of Bathroom Remodeling: Function
One of the most important aspects of bathroom remodeling is function. When considering a remodel, it is important to think about how the space will be used and what functions you want to incorporate into the design. For example, if you are looking to create a more luxurious spa-like retreat, you might want to incorporate features like a soaking tub or walk-in shower. On the other hand, if you are looking to create a more functional space for getting ready in the morning, you might want to incorporate storage solutions and additional counter space. No matter what your goals are for your bathroom remodel, be sure to keep function at the forefront of your mind.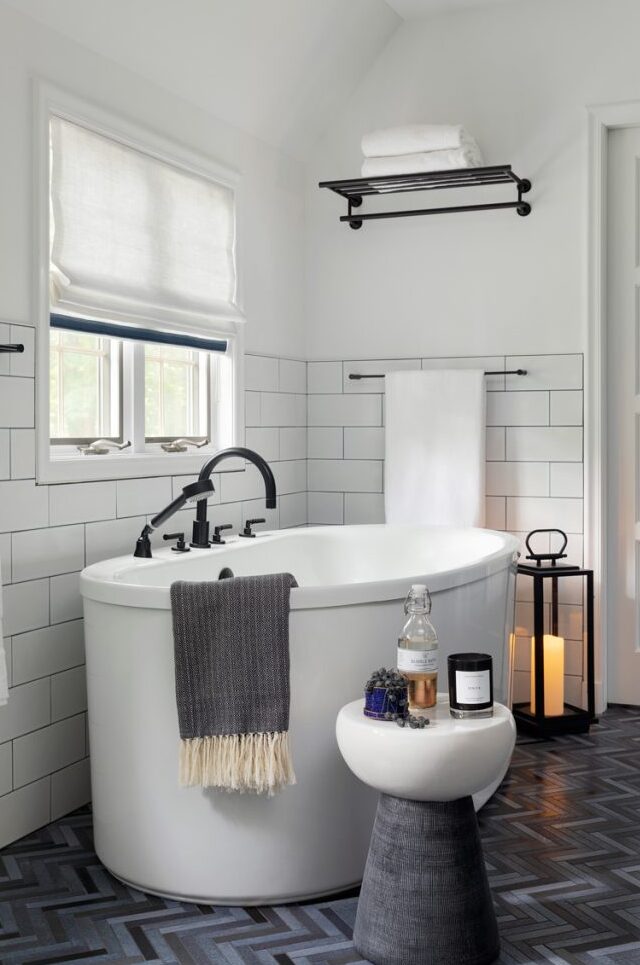 Making Your Bathroom More Accessible
If you're looking to remodel your bathroom with the goal of making it more accessible, there are a few things you'll want to keep in mind. First, consider the door. If the door is too narrow, it can be difficult for someone in a wheelchair to enter. You may want to consider widening the door or installing a pocket door.
Once you're inside, take a look at the layout. Is everything easily within reach? If not, you may want to rearrange things or add shelves or cabinets. The goal is to make sure that everything someone might need is within easy reach.
The next thing to consider is the bathtub or shower. Can someone safely get in and out without assistance? If not, you may want to install a walk-in shower or a bathtub with grab bars.
Finally, take a look at the toilet. Is it at a comfortable height? Does it have grab bars? If not, you may want to install grab bars or raise the height of the toilet seat. By making just a few simple changes, you can make your bathroom much more accessible for everyone in your household.
Incorporating Style into Your Bathroom Remodel
When planning a bathroom remodel, many homeowners focus primarily on function – making sure the layout works well and that there is enough storage space, for example. But incorporating style into your bathroom remodel is just as important! After all, this is a room in your home that you (and your guests) will spend a lot of time in, so you want it to be both functional and stylish.
Here are some tips for incorporating style into your bathroom remodel:
1. Choose a color scheme. This will help create a cohesive look throughout the space.
2. Select high-quality materials. This will ensure that your bathroom looks and feels luxurious.
3. Incorporate interesting design details. This could include anything from unique hardware to designer tilework.
4. Hang artwork or install shelving to display items you love. This personal touch will make the space feel more like yours.
Ideas for a Fresh, New Look
A bathroom remodel is a great way to add value to your home and make it feel more like your own. But where do you start? This guide will give you some ideas for a fresh, new look in your bathroom.
First, consider what you want to change about your bathroom. Are you looking for more storage? A different layout? Or, maybe you just want to update the fixtures and finishes. Once you know what you want to change, you can start planning your new bathroom design.
If you're looking for more storage, think about adding a new vanity or medicine cabinet. If you need a different layout, consider changing the location of the tub or shower. And if you're just updating the fixtures and finishes, choose new faucets, light fixtures, towel bars, and other hardware that fits with your overall design plan.
Once you have an idea of what changes you want to make, it's time to start shopping around for products and materials. Visit local hardware stores and home improvement centers to get an idea of what's available. And don't forget to browse online retailers for even more options.
When it comes to style, there are endless possibilities for your bathroom remodel. Whether you prefer a traditional look or something more modern, there are plenty of ways to personalize your space. Choose colors and materials that reflect your personal taste and style preferences. And don't be afraid to mix and match different elements to create a unique space
Popular Bathroom Remodeling Trends
There are countless ways to remodel your bathroom, but some trends are more popular than others. If you're considering a bathroom remodel, check out these popular trends that can add function and style to your space:
1. Freestanding Tubs: A freestanding tub is a great way to add a touch of luxury to your bathroom. Not only do they look beautiful, but they also provide a relaxing spot for you to unwind after a long day.
2. Walk-In Showers: Walk-in showers are becoming increasingly popular in recent years, and it's easy to see why. They're stylish and can be customized to fit any space. Plus, they're much easier to clean than traditional showers.
3. Floating Vanities: A floating vanity is a great way to save space in your bathroom. They offer a sleek and modern look that can make your bathroom feel larger.
4. Heated Floors: Heated floors are a must-have for any bathroom remodel. They not only add warmth and comfort, but they also help cut down on condensation, making your bathroom area safer and more pleasant overall.
5. LED Lighting: LED lighting is becoming increasingly popular in all areas of the home, and bathrooms are no exception. LED lights are energy-efficient and can help create a relaxing ambiance in your bathroom space
Hiring a Professional vs. Doing It Yourself
When it comes to bathroom remodeling, there are two main options: hiring a professional or doing it yourself. There are pros and cons to both approaches, and the best option for you will ultimately depend on your budget, skillset, and desired outcome.
If you're on a tight budget, then doing it yourself may be the best option. You can find affordable materials and fixtures at your local home improvement store, and there are plenty of online resources that can help you plan and execute your project. However, keep in mind that a successful DIY bathroom remodel requires a significant time investment. If you don't have the patience or the skillset to do it right, then you're better off hiring a professional.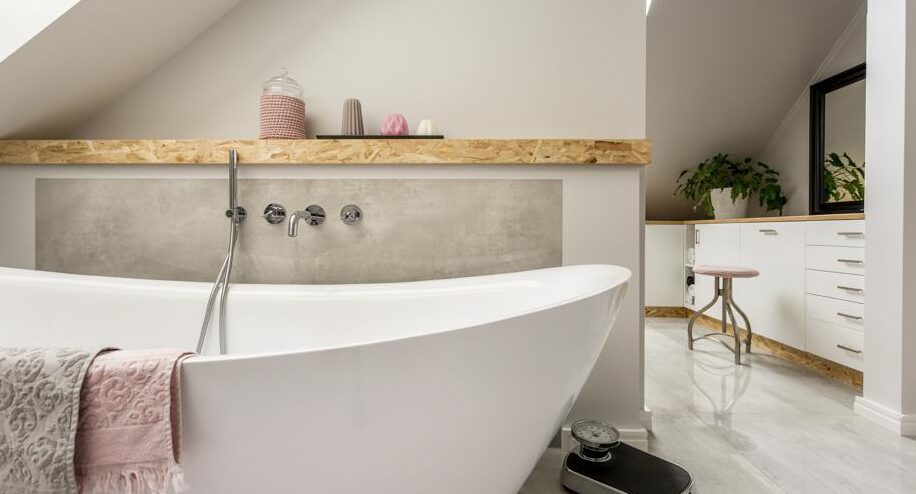 Hiring a professional will undoubtedly cost more than doing it yourself, but it's worth it if you want guaranteed results. A good contractor will be able to help you navigate the permitting process (if necessary), source high-quality materials, and complete the project in a timely manner. Plus, they'll be able to handle any unforeseen issues that may arise during the course of the renovation.
Remodeling your bathroom is a great way to modernize and personalize your home. Whether you're looking for more storage space, updated fixtures, or just want to add a bit of style and luxury to the room, it can be done with some simple remodeling ideas. From adding storage cabinets and updating plumbing features to creating an inviting atmosphere with beautiful tilework or elegant lighting, there are plenty of ways to make your bathroom look amazing while still being functional. With these tips in mind, start planning out your dream bathroom today!